Top 10 ERP Trends that will shape the Future of ERP Industry 2022
When the Covid-19 pandemic took the world by a storm in 2020, many businesses had to face unprecedented challenges. Those companies which converted the pandemic situation into an opportunity to transform witnessed tremendous success.
Written by TAFF Inc
27 Aug 2021
Since the pandemic, the working model of the businesses have changed and the role of ERP in digital transformation is more significant than ever.
Today, nearly 53% of businesses believe that investing in an ERP is a top priority. Right now, the technological innovations are happening at a pace that was never seen before and businesses that doesn't transform themselves fast will be left behind. No matter which industry you belong to, ERP has an important role to play. 
Here are some of the benefits of businesses transforming themselves with ERP
1. Better Business Reporting including real-time data
2. Improved on-time delivery and customer service
3. Reduces the cost of business operations on various fronts
4. Better data backup and security with Cloud.
5. Automated business processes
6. Efficient supply chain management
Top 10 ERP trends that will Shape the Future of ERP Solutions
Here are the 10 technology trends that we believe have the potential to shape the future of ERP, if implemented correctly:
Cloud-based ERP
Cloud-based ERP is not a new trend and has been there for few years now. Previously businesses were skeptical about uploading their data to the cloud fearing security issues. With modern Cloud-based ERP, security is taken care of. Traditionally ERP was offered on-premise applications with a big initial capital required for hardware and startup fees. This prevented many SMBs from affording ERP applications.
Cloud-based ERP can be easily adopted by SMBs with minimal startup cost and significant control over their specific requirements. The new trend that is fast catching up is the hybrid model where partial implementation of ERP in cloud as well as partial on-premise solution.
Role of AI
Artificial Intelligence is no longer a theoretical term, instead they have found many practical use cases with businesses. Some of the popular use cases of AI include fraud detection in financial businesses using data analytics, risk analysis in insurance business, etc.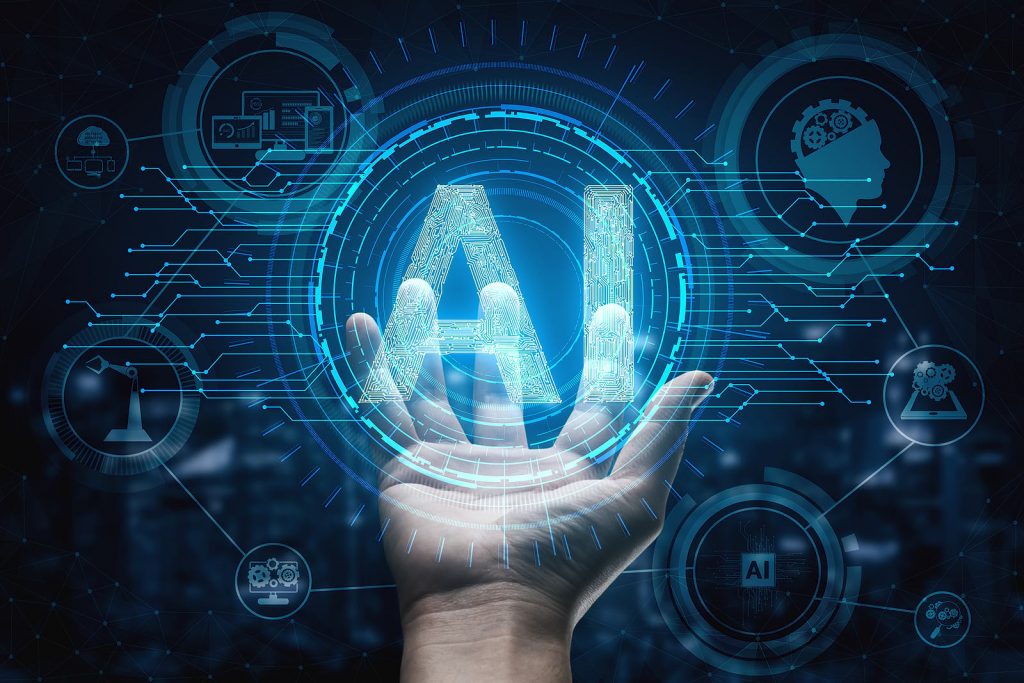 Previously businesses tend to look for third party dedicated applications for managing data analytics and artificial intelligence. In recent times, ERP developers have understood the paramount significance of AI and ERP applications come with AI solutions in-built. Intelligence ERP[iERP] enables businesses to better track and analyse huge amounts of data for trend analysis and improving their business growth.
Mobile ERP
Gone are the days where mobile apps for ERP were considered as an addon. With the level of mobile penetration and the shift towards remote working culture, mobile ERP has become a necessity. Now, most of the ERP applications come with the native mobile applications. This enables people to conduct business from anywhere, anytime and also largely improves productivity and communication.
Greater flexibility with a Two-Tier Model
This is the latest trend that is fast catching in the ERP domain. Tier 1 is basically the legacy app used at corporate level whereas tier 2 is modern ERP implemented at subsidiary level. During the early ages of ERP evolution, businesses faced heavy losses if the ERP system failed. A two-tier ERP model prevents total failure and enables businesses to adapt better. Some use cases for two-tier ERP
    A minor subsidiary grows into a large business that requires ERP
    A particular subsidiary that badly needs ERP for success
    An acquired business's ERP is outdated and needs a new ERP
Increased ERP Adoption in Additive Manufacturing
Like AI, 3D printing or Addictive manufacturing have gained significant traction in real-world business applications. Various industries like healthcare, automobile, consumer electronics, etc have embraced 3D printing in recent times. Businesses also use 3D printing for developing their prototypes in no time at all.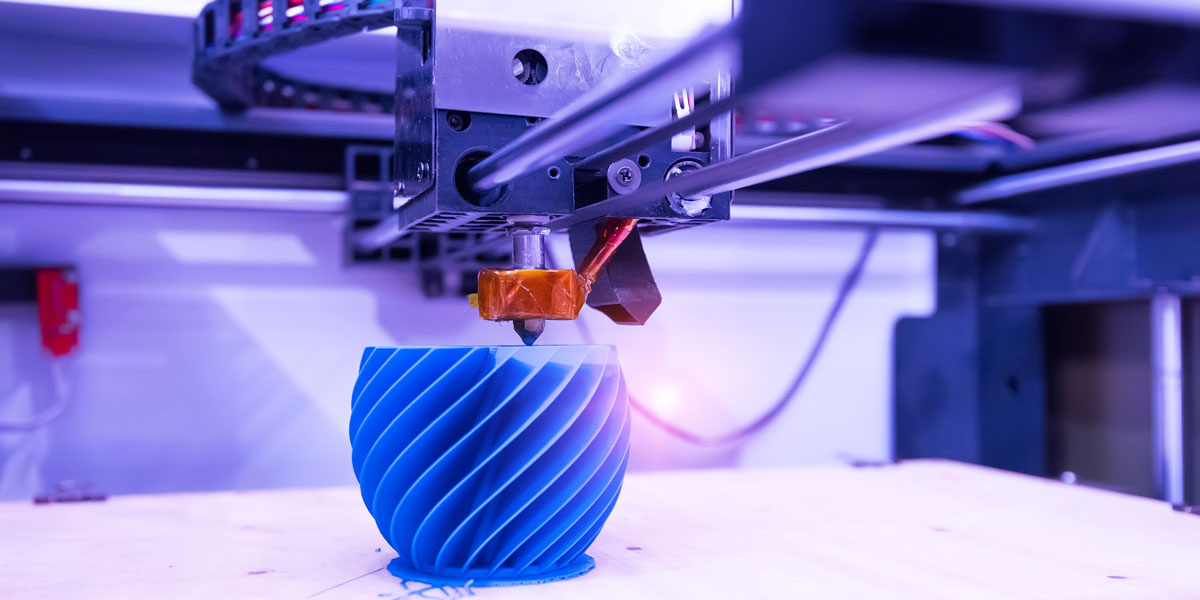 Additive manufacturing enables businesses to reduce their manufacturing cost and speed up production. Modern ERP applications come with pre-built modules that facilitate additive manufacturing including handling a huge chunk of data related to 3D printing.
IoT integration
IoT or the Internet of Things is another emerging technology that enables businesses to connect external devices to computers. ERP applications in recent times are coming up with innovative solutions that enable businesses to automate data integration with IoT devices. ERP with built-in IoT modules fuels businesses to track their data from devices and networks in real-time. Manufacturing, logistics, telecom, Renewable energy are some of the industries that require IoT-enabled ERP applications.
ERP in Finance
It will be an understatement if we say that finance is the most important department for any business. ERP plays a crucial role in handling the finance of a business more efficiently than ever before. Finance ERP includes functionalities like payroll, cashflow management, Forex management, fixed assets, etc. This also helps companies to be better prepared for any sort of unprecedented financial crisis.
More Attention to Digital Marketing
As more and more companies switch to digital marketing, it is imperative that ERP provides the necessary support for tracking the progress of digital marketing. Modern ERP system comes with digital marketing modules that include social media marketing and various other marketing channels and consolidate everything in a single place. 
Low Code ERP
The concept of no-code or Low-Code in the tech industry is one of the most talked-about trends in recent times. A low-code ERP solution facilitates businesses to develop applications on the fly with minimal technical know-how for automating minor tasks. 
Support for Real-Time Data
Businesses that implement and make the best use of data analytics are likely to witness robust growth compared to companies that don't. ERP systems come with real-time data access that enables businesses to make better and efficient decisions. This also helps them to predict future trends based on the existing data which has been processed.
Future of ERP: What's Next?
With these 10 emerging ERP trends and innovations, there are now various choices of ERP deployment and selecting the most suitable solution depends on many factors.
Without a shadow of a doubt, a lot of organizations are likely to shift their on-premise ERP module to the cloud. Companies that have already have a cloud ERP in place will focus on leveraging the benefits of the cloud to improve their customer service and support. 
Our team at TAFF regularly undergoes webinars and courses organized by the management to stay updated in various technologies. This is why 100s of businesses place their trust on us to develop and manage their ERP applications.
Feel free to contact us for a detailed discussion on your requirements and how we can help.
Written by TAFF Inc TAFF Inc is a global leader and the fastest growing next-generation IT services provider. We create customized digital solutions that help brands in transforming their vision into innovative digital experiences. With complete customer satisfaction in mind, we are extremely dedicated to developing apps that strictly meet the business requirements and catering a wide spectrum of projects.