Micro Learning: A Must Use in 2021
The possibilities of future paves the way we shape ourselves today. So is the way we learn, needs to adapt to the futuristic ways. We are leaving in the era where everything is "out of mind once out of sight", this means we need to be innovative with how we plan to keep people engaged for trainings.
Written by TAFF Inc
04 Jun 2021
What is Micro Learning?
Micro learning is the way of passing knowledge or learnings through short term lessons, small module of LMS (Learning management system) or sometimes divided into small segments to address the more receptive audience.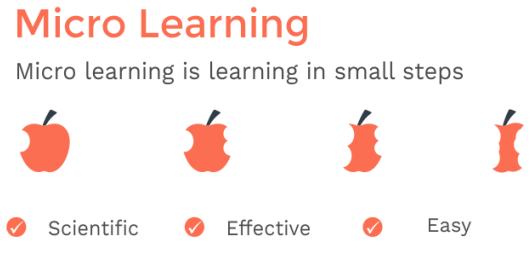 Why micro learning is needed?
As we all are leaving in the era where content comes and goes in blink of an eye, so sharing knowledge in bulk can be wastage of energy and resources, thus the best way to counter all these challenges and being efficient in work, the world, specially corporate world is making a shift from traditional ways of class room trainings to more advanced and impactful methodologies. Micro learnings is one amongst the many accredited for this.

As we are clear about what this concept is and how it can be beneficial for us in the dynamically advanced and progressing corporate environment. Let's take a look at some of the widely used methods to impart micro learning; some of these are
Infographic creatives,
Organizational LMS,
Knowledge bites in form of daily messages, and
Example based nougats etc.
As we explore it further, we can understand that to accommodate and address needs of various individuals in an organization, most of the organizations are following these practices, but while implementing some of these they do not obey the concept of micro learning, instead of dividing the larger content into bites or segments they focus on sending random content to audience, wherein the requirement of learning methodology goes for a toss as rather than ensuring proper flow of information or knowledge the audience starts getting confused.
Thus it's also important to understand that, what are some of the contents which organizations can impart through micro learning methodology?
Soft skills, behavioral aspects.
Compliance/ guidelines.
Professional skills
Product update, etc.
Expert around the globe believe that due to increasing demand and rapidly changing market situations soon the concept of micro learning will be one amongst the top training methodologies as it gives advantage to organizations to not keep people away from their regular work for imparting trainings.
Also as an expert says "Micro learnings have great potential to serve mobile users as micro content goes where the learner goes"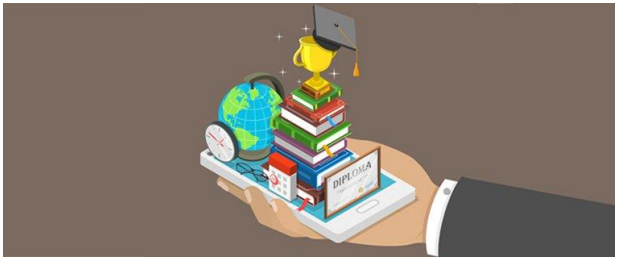 Conclusion
We need to understand that micro learning is more impactful when a tiny amount of information or knowledge is to be shared, while on the other hand the traditional and macro methodologies shall be implemented where they are required. For example for reminding people about facts and numbers or update in existing guidelines or product update micro learning is impactful, but for introducing a totally new concept, macro learning methodologies are required to be implemented.
Written by TAFF Inc TAFF Inc is a global leader and the fastest growing next-generation IT services provider. We create customized digital solutions that help brands in transforming their vision into innovative digital experiences. With complete customer satisfaction in mind, we are extremely dedicated to developing apps that strictly meet the business requirements and catering a wide spectrum of projects.