How the Metaverse Will Change Retail Experiences
According to a report by Gartner by 2026, 30% of the businesses in the world will have either products or services for Metaverse. It is estimated that a person will be spending around 1 hour each day in Metaverse by 2026.
Written by TAFF Inc
26 Oct 2022
The metaverse is going to continue expanding in the upcoming years and more companies are starting to use virtual and augmented reality to increase business revenue and gain a competitive edge. When smartphones and social media became an integral part of a man's daily life, businesses were forced to swift from normal e-commerce to social commerce. Popular brands like Nike, Gucci, Adidas are pioneers in Metaverse and already offer rich customer experience using Metaverse. 
What Changes and Opportunities Does              Metaverse Offer Retailers?
Retail sector seems to be the biggest beneficiary of Metaverse and some brands have already started selling their virtual products in the Metaverse platform. Among the retail industry, it is the fashion brands that have taken the lead in offering products in Metaverse. 
Focus on seamless integration
Digital commerce is no longer a replacement for physical stores, instead the trend has now changed. Brands have realized that they need to strike a good balance between physical and digital stores. Brands have to engage with customers wherever they are and it seems more and more people are spending their time in the Metaverse. According to JP Morgan, Metaverse will generate over $1 Trillion in revenue. To everyone's surprise, Gucci sold their virtual Dionysus bag in Roblox marketplace for more than $4000 that is much more than its real bag's price. 
Cohesive experiences to increase sales
The concept of buying transformed into shopping when malls were introduced. It became a place to shop, socialize, eat and also a space for entertainment. Now brands are using their physical stores to offer cohesive experience to enrich customer experience. Digital displays in retail stores can customize content based on the user's gender, age, etc. This offers a rich shopping experience for customers that will not only increase engagement but also increase sales.
Increase engagement and fostering trust
Metaverse has enabled brands to increase their engagement with customers both in the physical stores in malls and also in their digital stores like websites and mobile apps. Bumbleride, a stroller company witnessed a 33% growth in conversion ratio after they introduced 3D models of strollers in their online stores. 
How Can The Retail Industry Evolve With The Metaverse?
"See you in the metaverse" – is a popular phrase and the retail industry seems to have understood the significance of metaverse earlier than other sectors. The last decade saw the evolution of omni-channel sales and customer experience, whereas now the brands are focussing on the virtual world to interact with customers. The retailers are making the best use of both Virtual Reality and Augmented reality to offer rich and immersive customer experience both in their physical stores and online platforms. 
New Shopping Experience
One of the biggest advantages of Metaverse for retail is that they let their customers shop on virtual platforms. Customers can virtually visit a 3D store and surf various products and even try on garments in a 3D fitting room. Sitting from the comfort of their homes, users can try on various makeup items to their virtual avatar in the Metaverse. Nike, Ralph Lauren, Louis Vuitton, Tommy Hilfiger, Balenciaga, Burberry, Gucci, Vans, Zara, and Forever 21 are some of the top brands that are already collaborating with gaming and Metaverse platforms to offer rich customer shopping experiences. 
Virtual Reality
In addition to the brand showrooms that showcase their products, businesses have started to offer VR showrooms. Users from all over the world can enter the VR showroom and try on products before actually making their purchase. To further enrich virtual reality shopping experience, staff from the real stores can interact with the customers in the virtual world using Video and audio calls.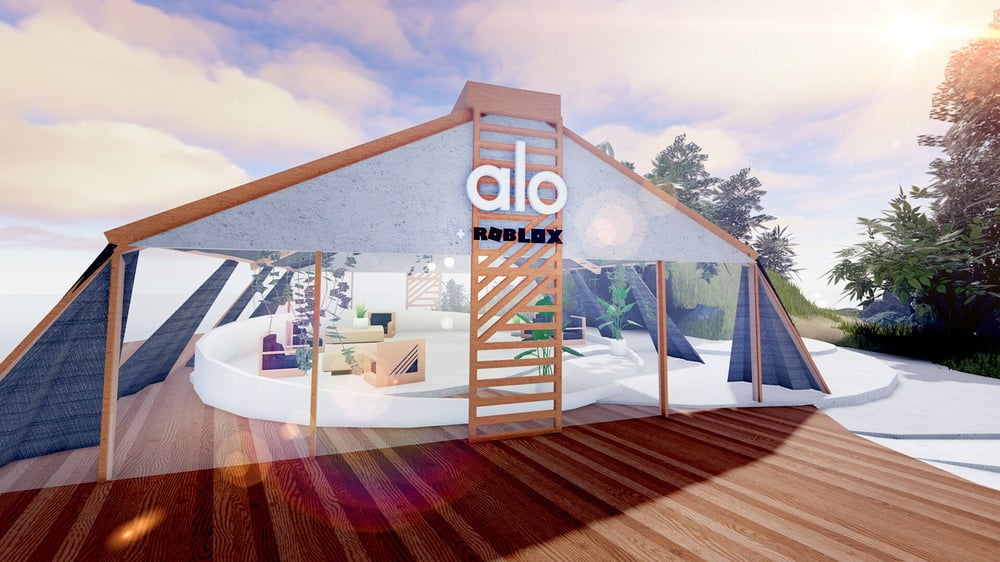 One of the best real time use-cases is Alo Yoga, a leading yoga wear and accessories brand. They launched a game in Roblox named Alo Sanctuary that enabled users to learn and experience first hand yoga training using their virtual avatars. They can also shop for yoga wear, yoga mats, etc using their virtual platforms. 
Augmented Reality
Similar to virtual reality, augmented reality is core to the growth of Metaverse shopping experience. Makeup brands allow customers to try on various palettes of their beauty creams using virtual avatar before making the final purchase. With AR, people can also try on various products like clothing, jewellery and cosmetics before buying them. Such an immersive shopping experience enabled customers to shop even from remote stores that they cannot physically visit. A person sitting in Greece can virtually experience a store in London and this will also encourage him to visit that particular store when he actually visits London in a future date. Nike is a standout example for using AR in a metaverse shopping experience. They even recreated Oregon's Smith Rock State Park with the help of AR and Geo-fencing. 
Shopping With AI Avatars  
The core to the Metaverse is how well a person can design their virtual avatar to represent them in the Meta universe. Using Artificial Intelligence and 3D Modelling, virtual avatars are created in Meta and the objective of the users is to transform the avatar into a more realistic version of the owner. This is achieved by shopping for various virtual products to dress up and style up the avatar. There are fashion brands that design and make garments only for virtual avatars. These avatars can go shopping in virtual stores along with friends from different countries and interact with virtual avatars of salespeople. You can use the avatar to try on various products in the virtual stores using VR and AR. Rec Room is a VR online video game where you can create your own virtual avatar and shop products and make your avatar standout. You can go on a vacation, play games or even party with friends. 
New Virtual Clothes Creation
The potential of AI in Metaverse is so huge that it will enable creators to allow users to create personalized virtual closets. Users can store their existing clothing in the virtual closet and then receive personalized outfit recommendations based on their existing clothing and shopping history. AI store assistants will analyse your existing clothes in the virtual closet and offer personalized style advice.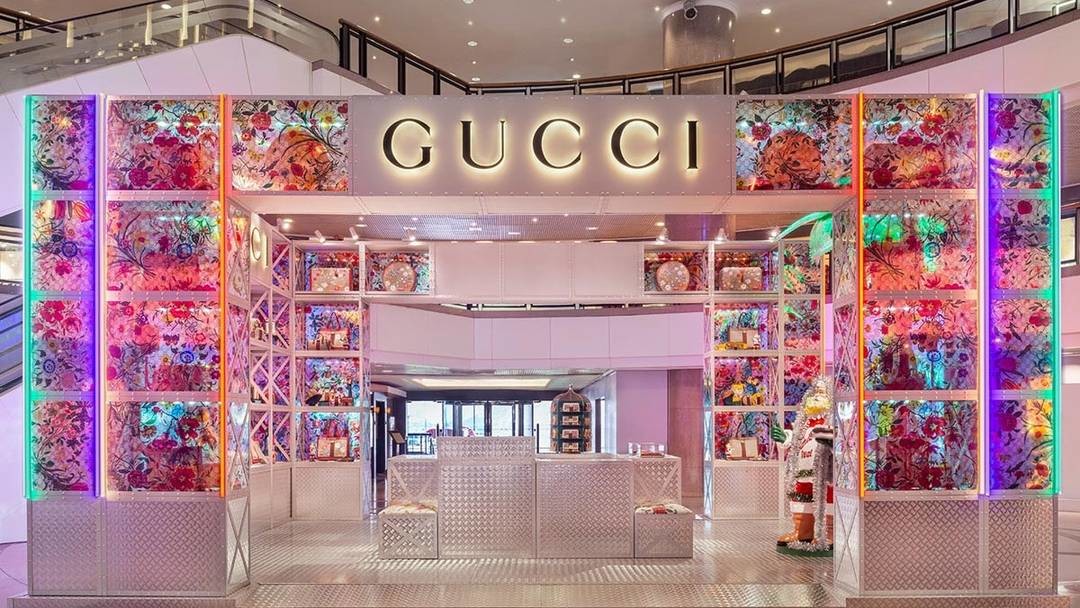 Brands will create distinctive fashion designs for virtual avatars that are not possible in real-time.  Luxury clothing brands like Gucci and Balenciaga are frontrunners in creating and selling virtual clothes in the metaverse.
Personalization
With metaverse, the world is witnessing the highest level of personalization that was never seen or even imagined before. Brands are allowing customers to experience fun and games in the metaverse using AR and VR technologies. Users can experience and try on clothes and products like never before in-depth details.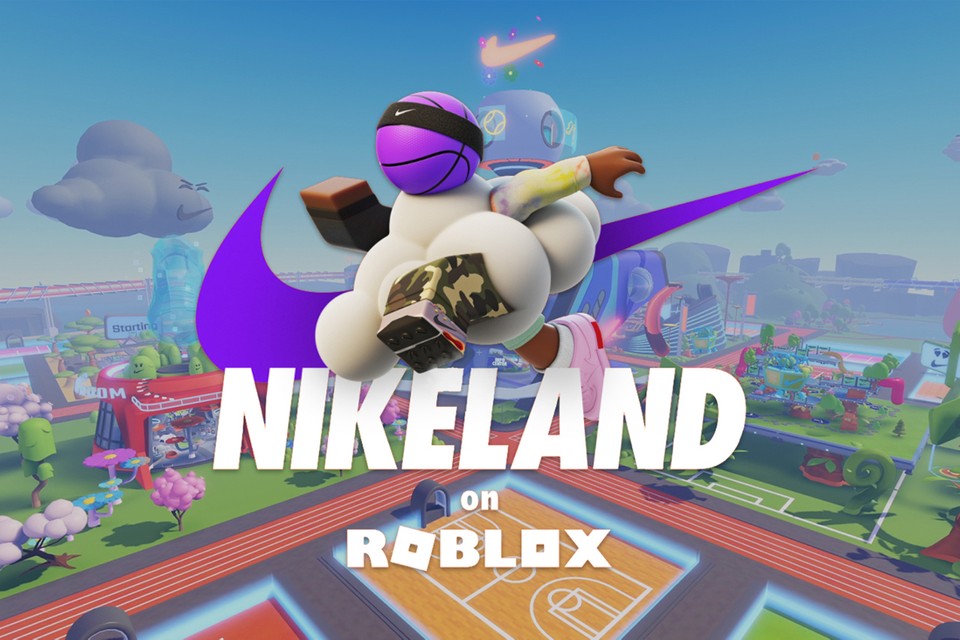 Nike released a gaming platform in Roblox named Nikeland. This is an immersive virtual environment where users can play games or even create their own games using Nikeland toolbox. 
New sales channel
Metaverse has become the new hotspot for retailers to sell their products. What makes metaverse even more significant is that brands can sell both their virtual and physical goods using virtual platforms. Many businesses are propping up that are creating only virtual products to be sold in the Metaverse. Using AR and VR, metaverse has become a significant sales channel for multiple businesses and the opportunities are only going to increase in the future. Users will be able to figure out the best possible products that will fit them due to the immersive shopping experience.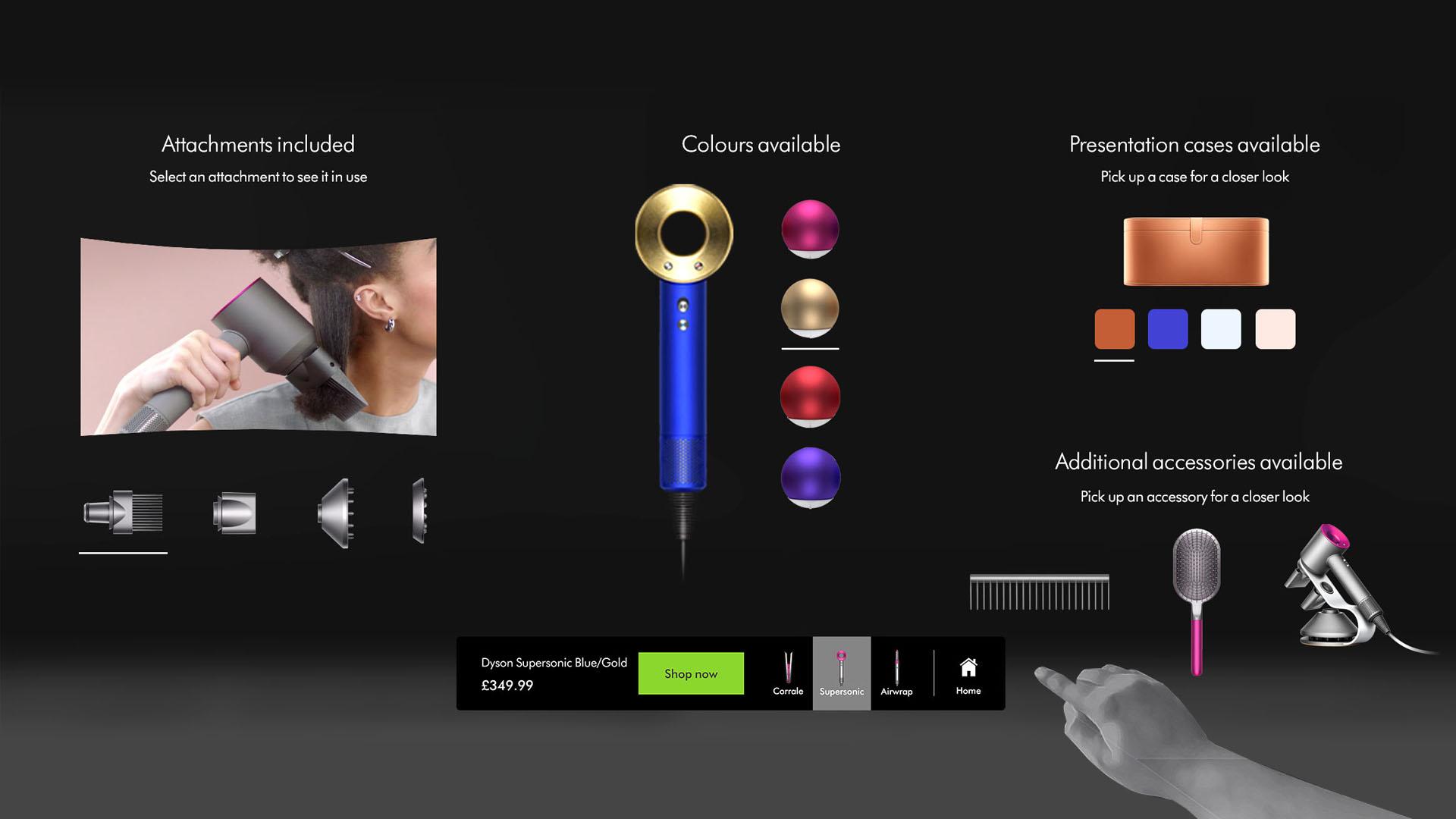 Dyson is a standout example for using metaverse as a sales channel. They launched a new metaverse app named Dyson demo VR that lets users experience and test Dyson products first hand using AR and VR. Users can explore each and every Dyson product and even understand the technology behind creating those products. 
Integrated Shopping Experiences with Gaming
Metaverse which was initially considered as a gaming platform transformed into a commercial platform when shopping was introduced. Users can create their virtual avatar and explore Decentraland. It will have all the real-world businesses like restaurants, sports stadiums, branded stores, vacation resorts, etc. Users can visit each and every virtual brand store and try on products and when they decide to buy, they will be taken to the e-commerce website. This is where shopping meets gaming and the integration is seamless that the user never feels he is shopping online thanks to immersive customer experience.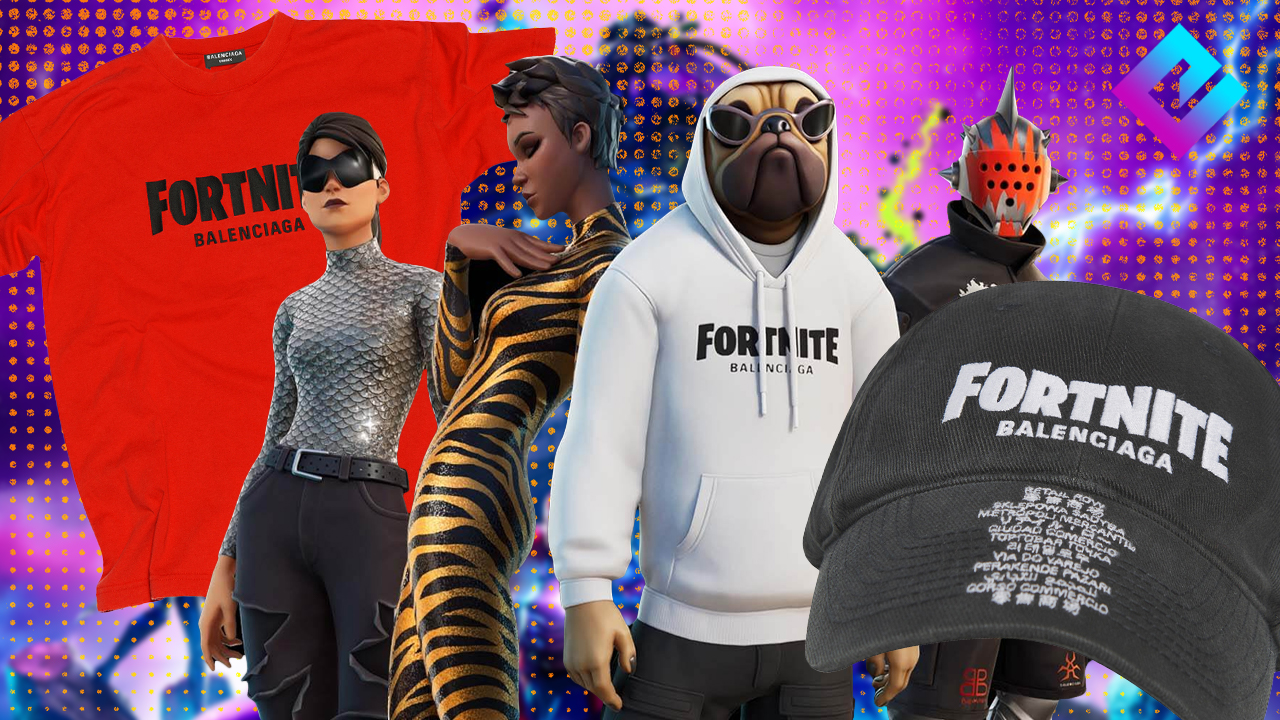 Balenciaga have started offering their virtual skins for the digital avatars in the gaming platform Fortnite and the users can buy virtual skins for their avatars from Balenciaga stores. 
Are you ready to enter the Metaverse world? 
For a long time, shopping malls have been the hitting ground for customers to shop and socialize. Now there is a gradual shift and that too among the millennials and they are spending more time in Metaverse and using that to shop and socialize. We at TAFF strongly believe that for retail businesses to succeed in the future, they need more than just physical and digital stores. We can help you start offering immersive shopping experiences to your customers using AR and VR. Contact us today to know more. 
Written by TAFF Inc TAFF Inc is a global leader and the fastest growing next-generation IT services provider. We create customized digital solutions that help brands in transforming their vision into innovative digital experiences. With complete customer satisfaction in mind, we are extremely dedicated to developing apps that strictly meet the business requirements and catering a wide spectrum of projects.