5 Ways Enterprise Content Management(ECM) Supports Your Digital Transformation
Nowadays businesses are more focused than ever on digital processes and deploying the kind of digital transformation that drives success. Every business is looking for ways to increase its productivity and efficiency. But there is an easy way to ensure all these; it is with Enterprise Content Management System. 
Enterprise content management helps businesses to leverage customer information to provide intelligent analytics. ECM automatically captures, records and analyses business data and converts that unstructured data into valuable insights.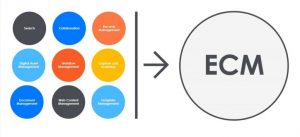 According to a research report, ECM is estimated to grow at a CAGR of 9.8% and will reach an estimated USD 37.7 Billion by 2026. Content is the new currency that businesses embrace to undergo digital transformation and ECM plays a vital role in it. Let us see how ECM supports Digital transformation.
Content management
ECM enables businesses to manage content when and where it is created. The same content can be stored in a secured cloud. Once stored in the cloud, this data can be shared across various departments in the enterprise with ease. It can be accessed anywhere, anytime on any device which makes collaboration possible. Knowledge employees spend a lot of time searching for and reading new information. With ECM, they will be able to find information as and when needed with very little effort. 
Use case: Italian Railways
Ferservizi uses Enterprise Content Management to provide seamless and efficient back-office solutions that enable 1000s of Italians to travel using the Italian Railway system.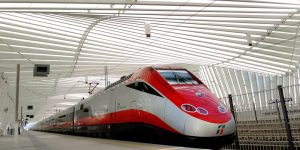 Using the ECM solutions provided by IBM and SAP, Ferservizi is offering a superior service at a reduced cost. They have totally removed paper-based processes and automated everything digitally which has reduced manual efforts. Here are the amazing results.
More than 4 Lakh invoices are generated and shared each year.
More than 1 Million payslips are processed every year. 
Around 2 Million Euros have been saved by avoiding printing and paper costs.
Employee productivity increased by 30%.
Imaging
 ECM solution will easily capture data from both physical and digital documents from multiple sources that are related to your organization and store them as processed information in a database. Gone are those days where you need to search physical documents for information. Since data capture and classification are entirely automated, there is no need for manual data entry. The traditional approach involves manual entry of data that is both slow and prone to a lot of errors. 
Use case: Bank of Montreal
Bank of Montreal has over 8 million customers across various verticals like personal banking, corporate banking, investment banking, etc.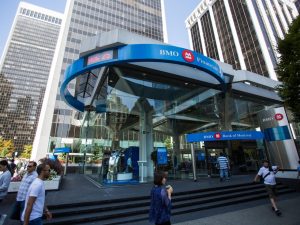 The main problem faced by them is that 4 out of 5 customers were paying their bills late. There were many types of payments like post-dated payments, pre-authorized payments, recurring payments, etc and to manage and track them all manually was a cumbersome process. After partnering with IBM, they started using BMO Quick Pay to handle all their payment systems. This was clearly a Game-Changer for Bank of Montreal and you can see the results below.
Within a few months, 9 out of 10 customers were willing to adopt BMO Quick Pay
Customers were able to pay bills 6X faster with BMO Quick Pay.
Document capture
A business will create and manage documents in various departments on a daily basis. ECM document management module will make the process of document management streamlined and make it available across devices. This can save a lot of time for employees who would be searching documents manually.
Use case: Turkcell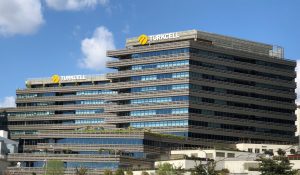 Turkcell is a leading telecom operator in Turkey. They were facing huge problems in handling customer data and adhering to the strict regulatory protocols of the Turkish Government. To solve this problem, they started using IBM Filenet where they stored and managed customer contracts. These contracts were in sync with the latest regulatory requirements and thus enabling Turkcell to comply easily. Here is the outcome of embracing ECM by Turkcell
Their back-office operating expenses were reduced.
Compliance with regulatory authorities became seamless and automated.
Led to efficient customer service. 
They also managed to refine the data to use for their marketing purposes. 
Workflow management
An ECM enables a business to program its most sophisticated business rules into an automated workflow. This will define what will happen when a particular event is triggered. For example, whenever a quotation is raised, it should be forwarded to certain departments for approval. A proper ECM will automate all these tasks and workflows making the life of employees easier and stress-free. 
Use case: Carlsberg
Carlsberg is facing stiff competition in Denmark and they wanted to offer superior customer service which led to customer retention and referrals. 
They decided to optimize all the processes that involved customers and hence started using IBM Blueworks Live for their ECM. After implementing digital transformation in workflow management, they identified processes that needed improvement. This resulted in a better customer experience. 
Customer order processing time got reduced by 90% in the back office. 
Error relating to product orders were reduced to zero levels. 
Involved the IT department in process development which was largely missing the traditional approach.
Case Management
Each and every client data or use case is important for a business to make faster and better decisions. If data is held in various formats in different areas, it is not easy to access it as and when required. This is where integrated case management will store all the data in a centralized server and make it easily accessible whenever the need arises.
Use case: Molina Healthcare
They were having trouble in storing and accessing clinical data which is crucial for healthcare and treatments. 
After implementing ECM, all the clinical data was stored in a central repository, and it resulted in lower waiting times and reduced diagnostic errors. Here are the results after implementing Enterprise level content management. 
Medical charts and data access times were reduced by 50%.
Diagnostic coding error rates were reduced by 25%.
Cost of data management also came down.
The Bottom Line:
ECM Solutions improve business process efficiency through the elimination of paper documents and the organization of documents according to business needs. Healthcare, manufacturing, education, insurance, banking, finance, mortgage and other industries use ECM solutions to better manage their businesses. 
We at TAFF have implemented Enterprise Content Management for various clients across verticals like the manufacturing sector, education, etc. We power digital transformations to empower the intelligent and connected enterprise. 
Looking for ECM Solutions to streamline your business processes? Get in touch with us to discuss your ECM requirements.